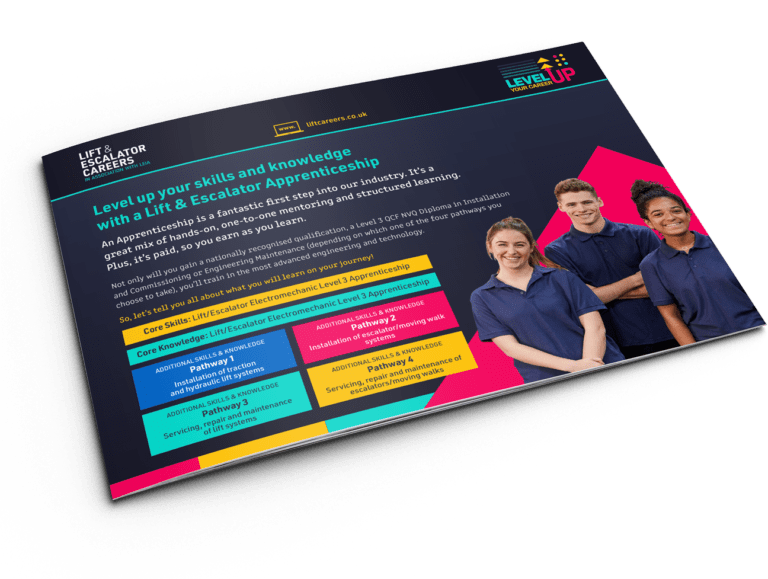 Apprenticeship Skills & Knowledge
The skills and knowledge you'll learn during your Apprenticeship will help you level up – check this out to see what they are.
An Apprenticeship is a fantastic first step into our industry. It's a great mix of hands-on, one-to-one mentoring and structured learning. Plus, it's paid, so you earn as you learn.
Not only will you gain a nationally recognised qualification, you'll train in the most advanced engineering and technology.
So, let's tell you all about what you will learn on your journey!
Find employers
There's a brilliantly diverse range of employers in our industry. Lifts and Escalators are essential to keep everything moving, so we're constantly growing. If you want to level up your career, you'll find your perfect employer here.
Search Now