Knowledge resources
We've pulled together lots of information about working in the lift and escalator industry. From helpful tips to in-depth guides, videos and blogs. It's all here. The knowledge you need to level up your career.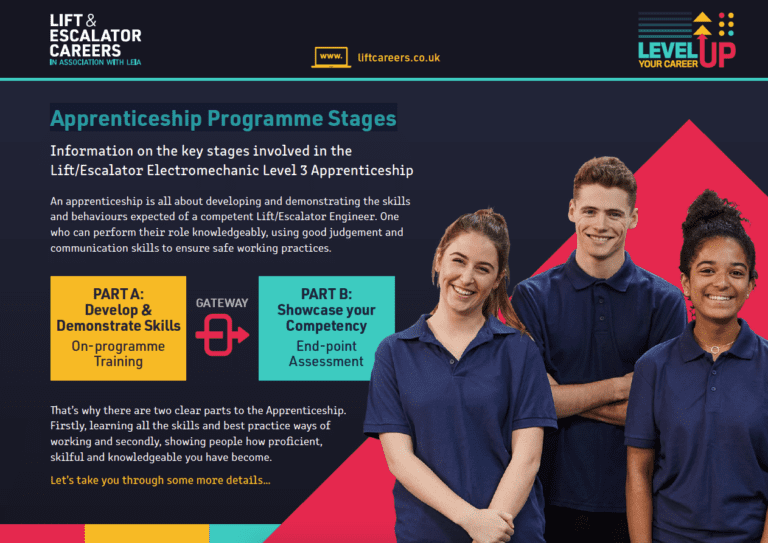 Apprenticeship Programme Stages
We've produced this guide to give you detailed information on the key stages involved in the Lift/Escalator Electromechanic Level 3 Apprenticeship. An apprenticeship is all about developing and demonstrating the skills and behaviours expected of […]
Get the resource
Find employers
There's a brilliantly diverse range of employers in our industry. Lifts and Escalators are essential to keep everything moving, so we're constantly growing. If you want to level up your career, you'll find your perfect employer here.
Search Now