Ryan's Story
Ryan became a Lift Apprentice with Schindler when he was 18 years old. He is a great example that it's okay to have a change of heart and pursue a career in a field that you enjoy more. The Lift and Escalator industry has lots to offer and will welcome you if you have the right qualifications.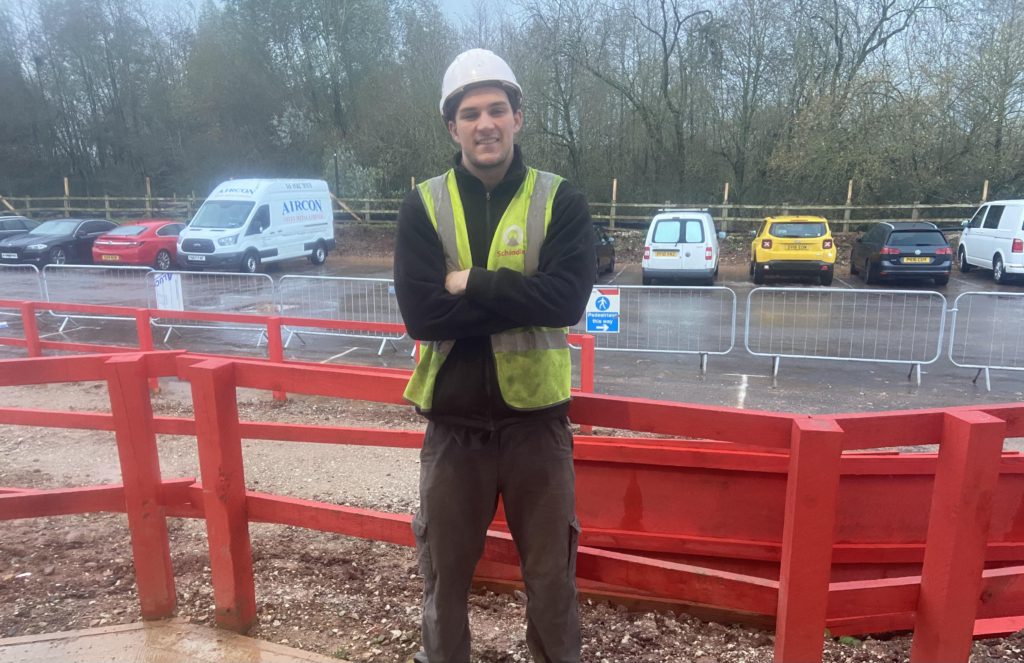 "I was studying Uniformed Public Services at college before working at Schindler. I was training to hopefully join the RAF however whilst studying the course I realised that joining the services wasn't the right path for me. The engineering side of the RAF always intrigued me, so I knew I wanted to be an Engineer once I had finished my course. I left college with a distinction and began looking for Engineering Apprenticeships. The Schindler Apprenticeship stood out to me as they guaranteed that their apprentices would experience a wide range of electrical and mechanical disciplines, as well as assist Apprentices through their NVQ Level 3 Lift Electromechanical Qualification and Level 3 Qualification in Electromechanical Engineering.
I am currently in my final year of the Apprenticeship and have loved every second of it. I cannot wait to be a qualified Lift Engineer."
Check out the videos below, to see what a week looks like for Ryan as a Lift and Escalator Apprentice:
"Hi guys, Ryan here. I have been a Schindler Apprentice for two years now. It's a three year course, spent the first two years going to college and just learning the basics and understanding how the lift works. This last year, I've started doing more, being on the tools more, installing more parts, and I'm just about to show you a few videos of what it's like just being an Apprentice."
"So these flags, I'm just fitting them now. These will let the lift know when it is in door zone, so that the doors can open safely, and it just goes on with two M6 bolts, and then you just start the nip with a spanner. Right, to start belting up, James has dropped the belts on the one side and I've just fed them through there. It can be scary being underneath a lift car, but it's all safe as we've got the safety gear in place. "
"Just taking delivery of the lift now. We need to get all these items into that room there. As you can see, we've already got a lot of the items in. I've just measured a meter and a half, now I'm going to measure this line measure all the way down to the pit so I can see the traveling cable. Brilliant, just what I was expecting."
"Day three. I didn't really film too much today as I've been so busy, although my manager did ask for a video about cities of the future to put up on the LinkedIn page, so I sent it across and this is a video. One key element for the city of the future is that the city would be completely carbon neutral, and if I was to create a city of the future, I would make all the lifts in the city run on solar power."
Find employers
There's a brilliantly diverse range of employers in our industry. Lifts and Escalators are essential to keep everything moving, so we're constantly growing. If you want to level up your career, you'll find your perfect employer here.
Search Now