Peter's Story
Peter became a Lift Apprentice with Otis when he was 23 years old. He is a great example that the lift industry has lots to offer and will welcome you even if you have moved on from your teenage years!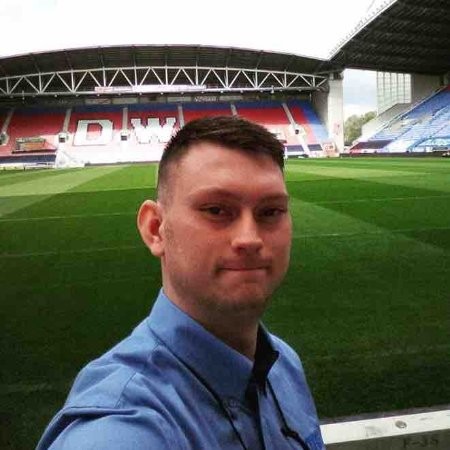 "Yes, I became a Lift Apprentice in 2015 at the grand old age of 23! The course took three years and I qualified as a Lift Engineer in 2018. I have been with my company for just over five years now and I love every minute of it."
WHY BECOME A LIFT APPRENTICE?
"It's quite simple really — I wanted to better myself. I had 10 GCSEs, was a qualified Electrical Installation Engineer with a BTec Science double diploma in Environmental Sciences, a Level 2 professional cookery award and the same in sports nutrition. Time was ticking on and I really wanted to get my career started."
ON THE RIGHT TRACK
"I applied for a job with Chubb Fire & Security and was interviewed by their Apprentice Programme Manager, Jim McSharry. As a qualified electrician he thought I would be better suited to being a lift engineer, so he put me in touch with the lift company, who were based in the same building."
"The interview was very structured and well thought through. It was a positive experience and within one week I received a phone call to say that my interview/application had been successful."
"So, as you can see, the road to becoming a Lift Apprentice doesn't have to be a straight one, just the right one. Nor do you have to be a school leaver. I firmly believe that the lift industry chose me."
"I now work out of the Manchester and Liverpool offices, covering the whole of the north west. However, I do work nationally from time to time, which all adds to the variety of being a Lift & Escalator Engineer, and keeps work stimulating and rewarding."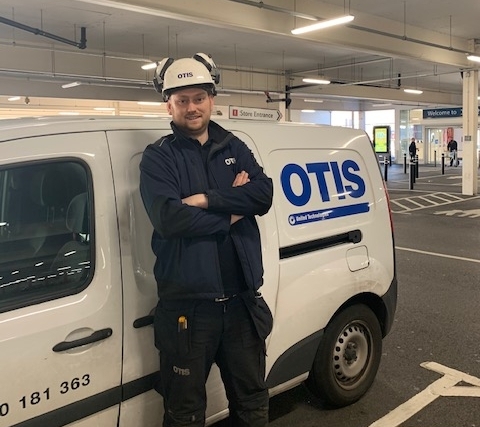 PETER'S APPRENTICESHIP
"I went straight into service and repair and absolutely loved it. I discovered that I am happiest when I'm up close and personal with intricate machinery, solving problems and making things work as they should. And my electrical engineering qualification certainly came in useful."
"I always felt valued and part of a team led by some excellent trainers — Dan Charlesworth, Training and Safety at LEIA, and Stuart Baron, Steven Otty and Shaun Lund, all colleagues. They were first class and I owe them everything."
NOW AND THE FUTURE?
"I'm now a Lift & Escalator Engineer. I went down the escalator route as there was a shortage of these engineers. Escalators are complex pieces of machinery and the more challenging the issue, the better, as far as I'm concerned. The appreciation when you get them up and running again is a bonus, so I suppose it helps to have customer service skills in your blood, too."
"There are lots of opportunities to progress and/or diversify in the lift industry. My next goal is to become a Lift & Escalator Technician, working at a higher level, fixing what others can't. I love problem-solving and making customers happy, so all the boxes are ticked."
TEAM SPIRIT
"As a Lift Apprentice you work as a team and this continues and gets stronger when you qualify. We are all mates and get on really well, at work and at play. We socialise outside of work and go mountain biking together, this photo was taken at Rivington Pike in Chorley, Lancashire—it was a long, steep climb…"
DO YOU RECOMMEND BECOMING A LIFT APPRENTICE?
"Yes, I do, without reservation. The lift industry is what you make of it. With the right attitude and skills you can go far. Earning while you learn is motivating too. I have no regrets at all and look forward to my future in this dynamic industry."
Find employers
There's a brilliantly diverse range of employers in our industry. Lifts and Escalators are essential to keep everything moving, so we're constantly growing. If you want to level up your career, you'll find your perfect employer here.
Search Now