Dylan's story
Dylan Hitchmough recently added his name to the long list of people who've started their career in the Lift & Escalators sector through an Apprenticeship scheme.
Joining his company just six months ago as an apprentice lift engineer and working in one of several nationwide service branches, he tells us about his first impressions of the business.
"I've always enjoyed engineering and felt I had something to offer. The lift industry was a sector I wanted to join and I'd heard good things about it and the apprenticeship schemes available.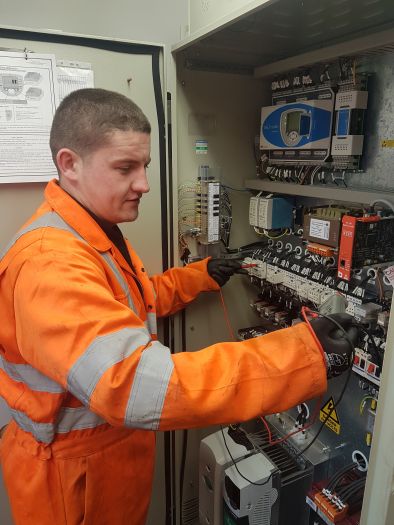 I've been provided with a platform to learn, as well as the training and development on offer. There are always experienced engineers on hand to provide advice and whatever else I might need help with.
What most people don't realise is the variety of different products and type of work that someone doing a lift apprenticeship gets involved in. There have been many interesting things that I've been involved in during my short time in the scheme, such as completing large repairs."
Apprenticeships not only include hands-on learning but professional qualifications. Dylan has a BTEC Level 3 electrical engineering qualification, has just started an NVQ 2 (leading on to an NVQ 3), and completed a lift safety course.
Dylan is excited for his future. What advice would he give to the people thinking about starting a Lift Apprenticeship? "Ask plenty of questions and for advice whenever you need it, everyone's always happy to help".
Find employers
There's a brilliantly diverse range of employers in our industry. Lifts and Escalators are essential to keep everything moving, so we're constantly growing. If you want to level up your career, you'll find your perfect employer here.
Search Now