Danny's story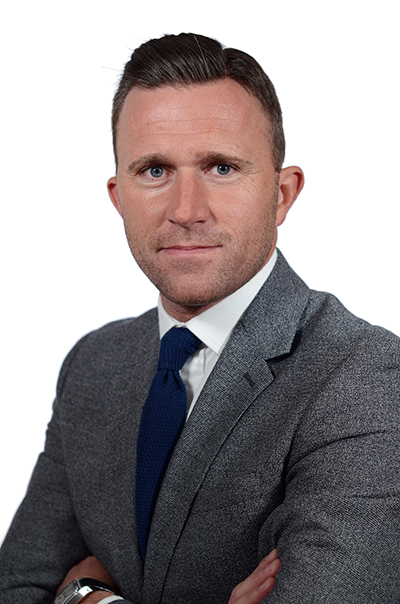 Let Danny Garaway tell you in his own words how he became Managing Director of Target Lifts.
AFTER SECONDARY SCHOOL
"My career in the Lift Industry started at the young age of 17. I finished my secondary school education in 1994 and I passed all 9 of my GCSE with all grades A-C.
After not really being sure of what career path to take, I listened to what turned out to be a good bit of advice from my step-father. 'Get yourself an Apprenticeship' he said 'within a trade that will always need engineers and will always have work'.
Still being unsure, I thought that signing up to a training course with an Engineering Training Provider would be a good idea."
TRAINING & BEING AN APPRENTICE
"During a 12 month period that was spent at Woolwich College in London, I achieved a basic understanding in both Mechanical and Electrical Engineering and was also awarded a BTEC First Certificate qualification during this time. Towards the end of the course, the training provider arranged numerous trades to interview all the students with a view of offering additional training in the form of an Apprenticeship.
I was lucky enough to be offered an Apprenticeship. This gave me the opportunity to continue my training and work towards becoming a fully qualified lift engineer, something I can now say has giving me a fantastic career and I can honestly say I have never looked back. The following 3 years were tough, but I must say gave me a fantastic source of knowledge that has only enhanced my willingness to continue learning every day.
One thing for sure is that you will always continue to learn different things in this industry. The engineering and technical aspects of the job are always moving with the times and Lift technology is something that will always be improved.
During my 3 year Apprenticeship I gained a BTEC National Certificate which covered subjects such as Electronics, Electrical Principles and Mechanical Principles. As well as this, with regular visits to a training provider I completed the recognised 'J' Module qualification, which is now recognised as the NVQ Level 3. This qualification allowed me to begin my career as a Fully Qualified Lift Engineer.
The 3 years training was made up with one day spent at college and four days spent working on site with qualified Lift Engineers. I worked in all departments of the industry, Service, Repairs, Modernisation and Installation.
The experience I gained was great and I worked with some brilliant engineers that taught me so much. I gained a lot of respect for these engineers as they not only taught me the job that has served me so well, they also looked after me and ensured that my safety was paramount.
In fact, I now employ some of these engineers because not only are they great people they bring so much experience to my company."
FULL TIME EMPLOYMENT
"Being an Apprentice gave me so many opportunities. I have achieved so much in the 25 years I have worked, and continue to work in the lift industry. During my Apprenticeship and early career, I progressed as a Lift Engineer to a Lift Tester. I was responsible for thoroughly testing all new lift installations and modifications and also had the ultimate responsibility to decide whether the lift was safe to be put into service to the public. This is something not every lift engineer wants to do but I really wanted to progress within the industry and also continue learning.
If you are willing to work hard and be reliable, as there is in many other jobs, the lift industry will always recognise these efforts and steady progression into senior positions will become available.
In 2005 and I left the position of Repair Manager/Tester to continue my progression within the Lift Industry."
GOING SOLO
"Being ambitious I wanted to see what it was like working for myself supplying labour to many large and smaller independent Lift companies. I again continued to learn and work as hard as I could to establish myself as a competent and reliable sub-contractor.
In 2010 I formed a partnership with my now fellow Managing Director and we started our own company. 10 years later, with continued hard work and passion, I am now very proud to be employing 36 people and running a very successful Lift Company with a growing reputation. We are members of the Lift and Escalator Association (LEIA) of which I am a member of the Education and Training Committee.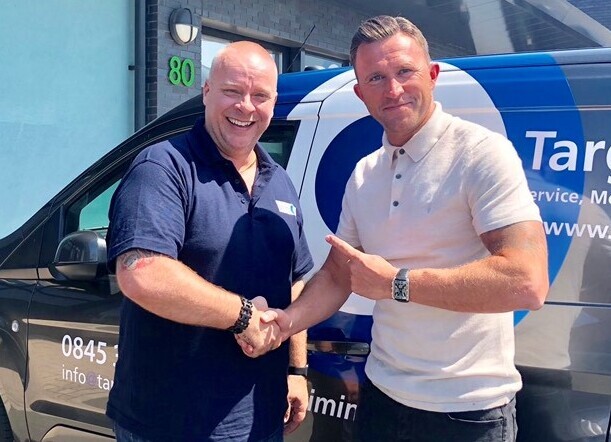 I do look back at what I have achieved – from not being sure what to do when I left school, to now, being in a very fortunate position. I owe absolutely everything to the Apprenticeship that I was lucky enough to be given and the Lift Industry never stops giving.
I'm not going to say that the specific career path I have chosen within the industry is for everyone because it isn't. What I will say is, with an apprenticeship, if you can be reliable and work hard, then anything is achievable."
Find employers
There's a brilliantly diverse range of employers in our industry. Lifts and Escalators are essential to keep everything moving, so we're constantly growing. If you want to level up your career, you'll find your perfect employer here.
Search Now