Charlene's Story
Charlene Bonar shines brightly in her lift maintenance role to win a prestigious third place in the Modern Apprentice of the Year in the Trades House of Glasgow 2019 Award Scheme.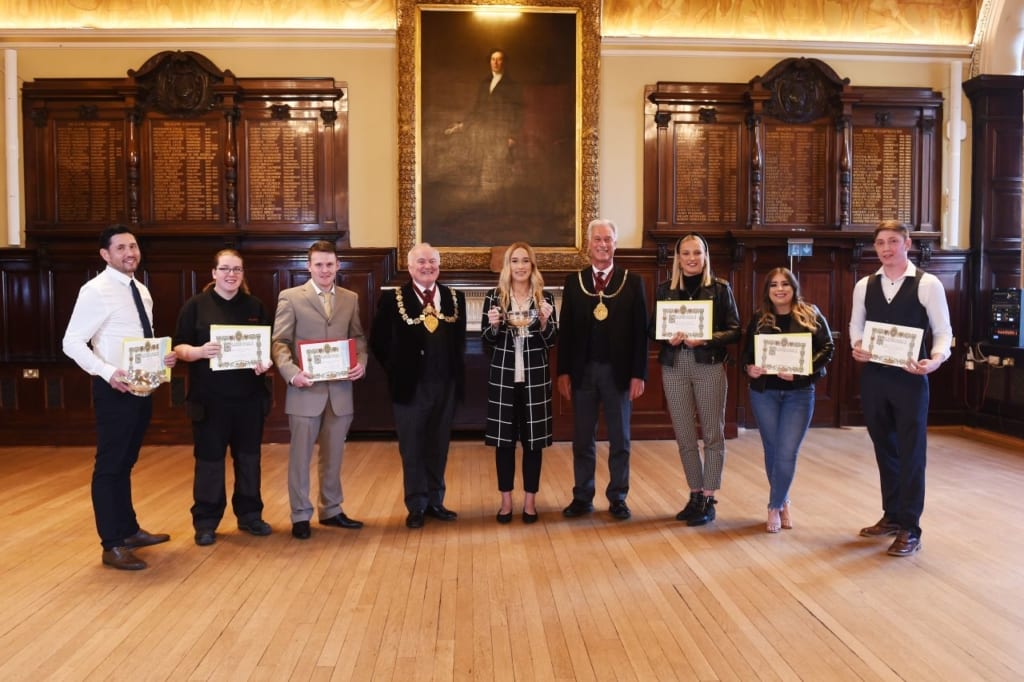 Charlene works as an apprentice lift servicing engineer in Scotland for lift company Stannah. In her role as an apprentice lift maintenance engineer Charlene is based in Glasgow, and travels daily to care for the whole of the company's lift portfolio in Scotland. No one day is ever the same as the next and Charlene thrives on the variety of locations, tasks, lifts and people that make up her day job.
Charlene enthuses about her apprenticeship:
"I love the variety of my job. No two days are ever the same. No customer is ever the same as the next one. No lift is the same as the last one and each job teaches me more and more about lift engineering. I did have prior knowledge of the company as my father worked for the company and enjoyed their family atmosphere and the care the company takes of us all. I certainly hope to complete my apprenticeship and then progress up the career ladder."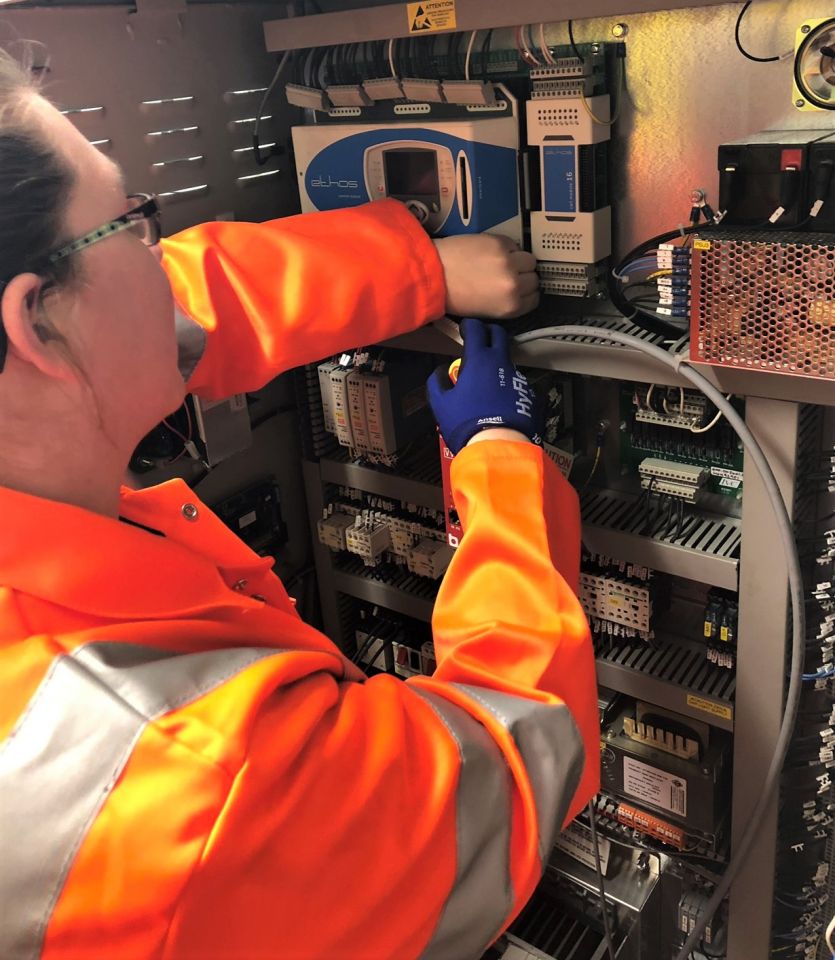 Complimenting the day job are her hours spent in formal education in Anniesland College where Charlene is studying towards a Scottish Vocation Qualification/SVQ 3 and Scottish National Certificate/Level 6 in Engineering (equivalent to Level 3 Technical Certificate in England).
Craig Stevenson, Branch Manager, has no doubt that Charlene will succeed in her studies and comments:
"Charlene is an absolute pleasure to manage, she is dedicated, hardworking, driven and an all-round fantastic employee, she always goes the extra mile and often carries out training and reading for her SVQ in her own time. Once her apprenticeship is completed, Charlene will more than likely start her lift engineers journey carrying out small and medium sized repairs, but knowing how driven she is it won't be long before she is climbing higher up the ladder, she has already stated she wants to be a Tester/Technician and gain her SVQ level 4 to allow her to test and commission new lifts and major repair changes to existing lifts."
So, what is it like for Charlene to work in a predominantly male industry and how quickly does she envisage the gender balance improving in the lift industry?
"When I began my engineering apprenticeship I was the subject of friendly banter from my friends (and family), but once they realise how much I love my job I think they have grown to be a little envious of my job satisfaction in my role. I am a rarity in the lift industry and clients are often very surprised to see a female lift engineer, but I do get remembered which is helpful. My mentors are extremely supportive and the team in Scotland are willing me to do well and I am grateful for the faith they have in me. I think the gender balance will slowly change in the lift industry and, when it does, I'll be in the perfect position to mentor other women in lift engineering."
Charlene is the Company's second female apprentice lift engineer amongst a continual intake right across the UK. Mike Newman, Learning and Development Manager explains:
"We are proud of the fact that we take the time to develop young people and recognise that they represent our future. We nurture our apprentices to ensure they feel valued, supported and encouraged to succeed. In the case of our apprentice lift engineers we are investing in the future of our industry and of engineering in the UK"
Find employers
There's a brilliantly diverse range of employers in our industry. Lifts and Escalators are essential to keep everything moving, so we're constantly growing. If you want to level up your career, you'll find your perfect employer here.
Search Now