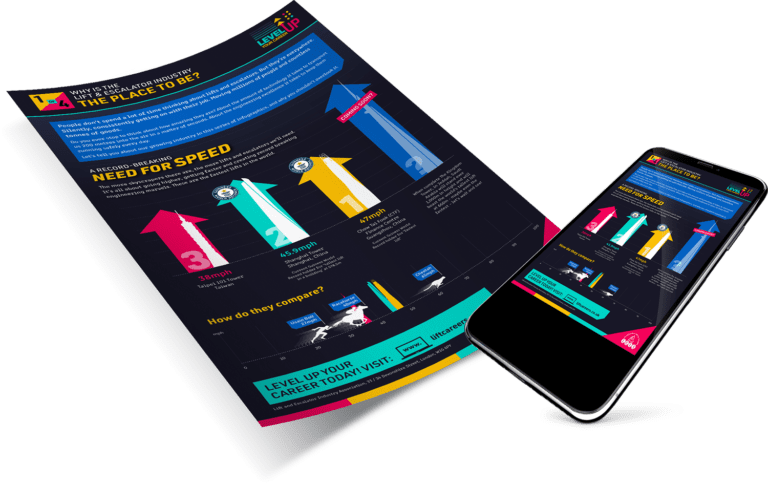 Infographic 1 of 4: Why the Lift & Escalator industry?
This is the first in a series of infographics where we look at our growing industry, everything that's great about it and why you shouldn't overlook it.
1: A record-breaking need for speed
2: It's not just buildings
3: From novelty to necessity
4: The future is now
Find employers
There's a brilliantly diverse range of employers in our industry. Lifts and Escalators are essential to keep everything moving, so we're constantly growing. If you want to level up your career, you'll find your perfect employer here.
Search Now